CAREERS & CULTURE AT SOURCEREE
Our engineers, analysts, and cyber security experts provide trusted intelligence services and software solutions to the United States Government and leading companies around the world.
Check back often as new opportunities arise frequently.
A GLANCE AT OUR BENEFITS
Flexible Work Schedule

Holiday and Vacation Pay
Medical, Dental, and Vision Insurance
401K with Company Match
Access to Personal Financial Advisor
Life Insurance
Wellness Program
Join The Sourceree Talent Community
We're always searching for future superhero's to join our team and we'd love to get to know you even if we don't have an open opportunity. Send us a note, introduce yourself and tell us a bit about your unique skillset and your future goals, and we'll be sure to keep you in mind in the future as new opportunities arise.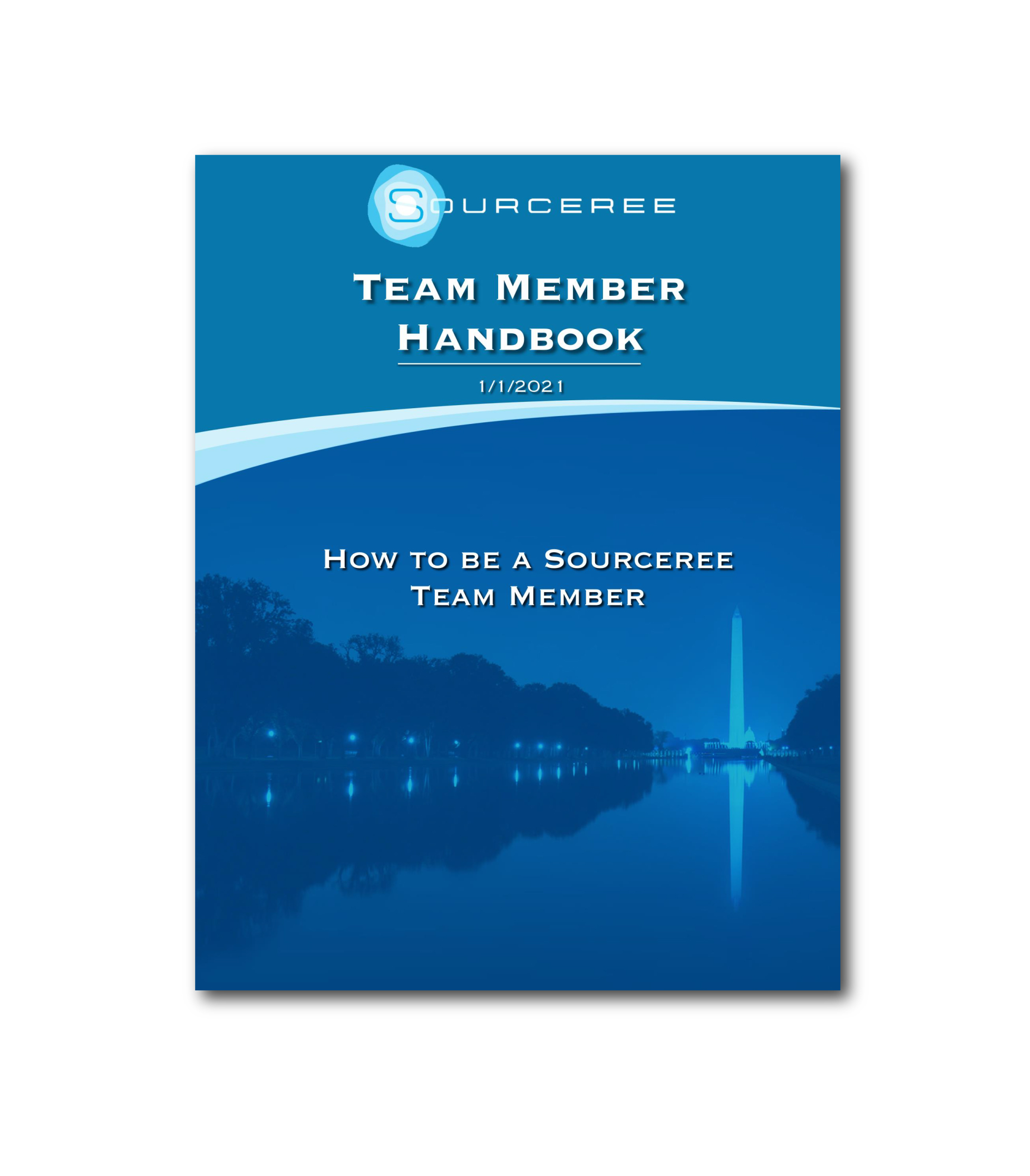 Becoming a Superhero
This handbook will help you better understand the Sourceree culture and will help guide you through the basics of Sourceree. It will also be a reference for when you have questions about your benefits and how things are done related to all things you.
At Sourceree, we believe in your professional and personal growth. In order to cultivate and reinforce this we practice the following values and behaviors.
We value each team member's growth - both personally and professionally.
We value overall happiness.
We value being genuine and relatable.
We value our teammates.
We value our clients.
We value everyone's time.
We value our community and helping one another.
We value honest and open communication.
We value being open-minded and learning new things.
Over Communicate
Always Ask Why
Be Accountable
Work Hard, Play Hard
Do The Right Thing, Always
Details. Details. Details.
Drive Innovation
Practice Blameless Problem Solving
Go The Extra Mile
Make Quality Personal
Figure It Out
Embrace Failure
Celebrate Success
Be Transparent
Seek Feedback