The most important text you'll never have to send.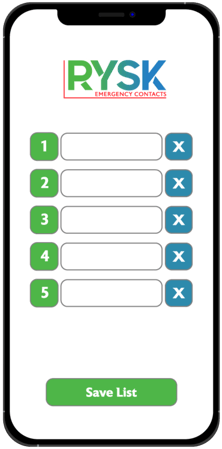 PRIVATE EMERGENCY CONTACTS
Users enter up to 5 contacts to securely share emergency information via secure messaging. All contact data is securely stored on the user device and kept 100% confidential.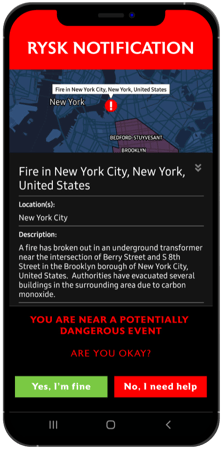 REAL-TIME SAFETY CHECKS
Users are notified immediately when an emergency occurs nearby and prompted with a safety/health inquiry. Users confirm the state of their current situation with the click of a single button.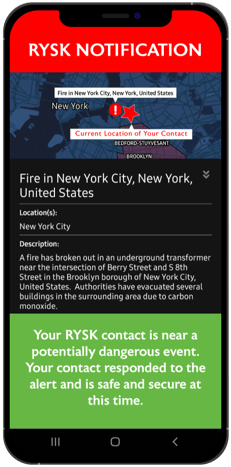 AUTONOMOUS & SECURE MESSAGING
Private contacts are notified of the user's real-time location and health/safety situation immediately.
Coming Soon to
Android and iOS Mobile Devices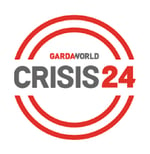 Our Exclusive Data Partner
Crisis24 services include security advisory, crisis management, response, cyber security, executive protection & journey management, and travel security. Crisis24 is a GardaWorld Company.